Noor Al Bahrani explores the essence of Laurel Clockvine plants through the latest Autumn/Winter 2020 collection. Inspired by the beauty of these flowers, the collection tastefully references the petals through graceful silhouettes of long dresses, jalabiyas, capes and separates.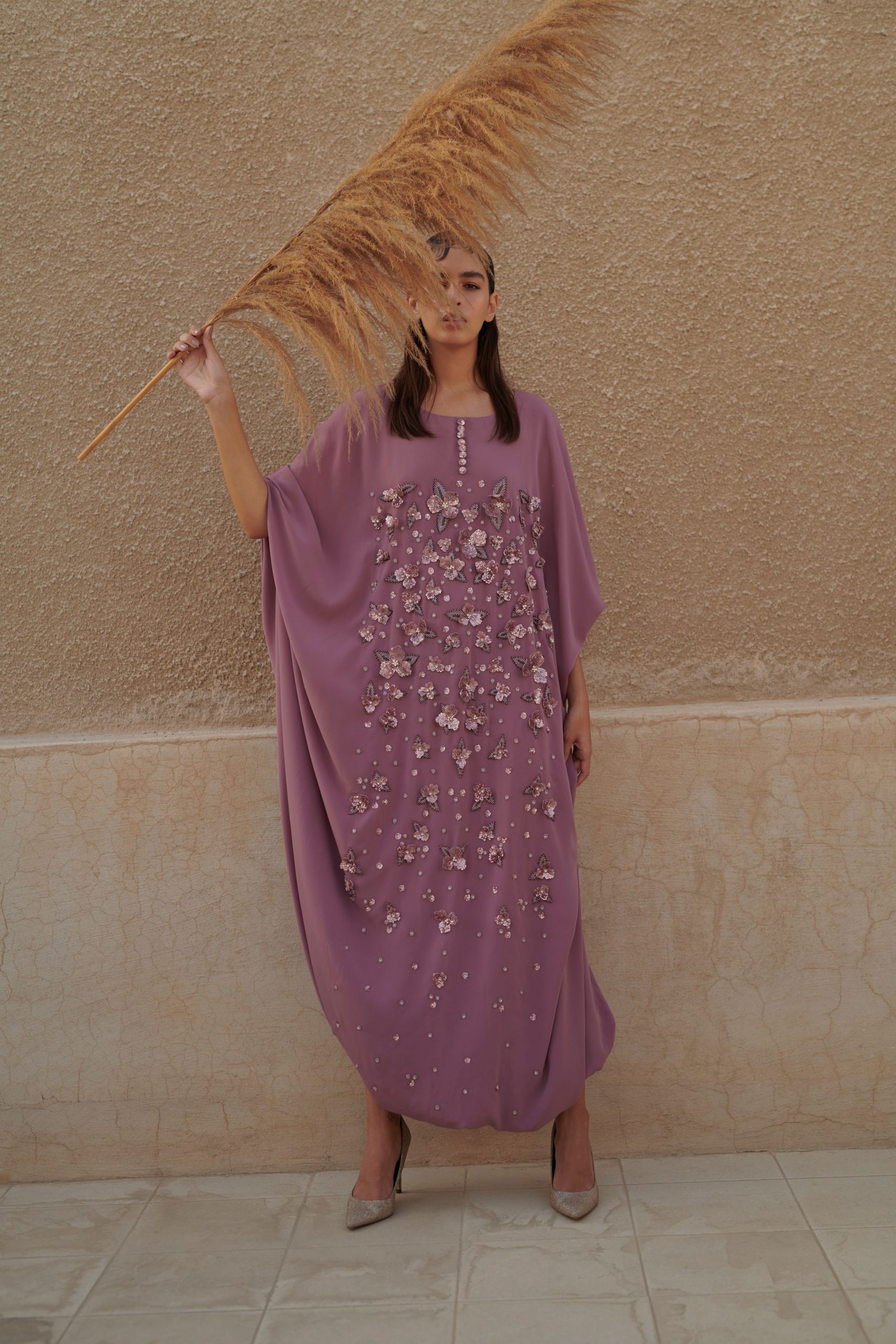 Infused with delicate hand embroidered flowers uniquely placed on each style, the collection symbolizes the inspiration in its true form, while ruffled skirts and kaftans add a playful touch.
A color palette featuring warm hues of petal, mauve, burgundy and dusty rose highlight the spirit of the season. Blended with hints of gold and sand, each piece epitomizes ethereal charm. The richness of Noor Al Bahrani's designs are emphasized through a fabric selection of crepe, chiffon and velvet crepe.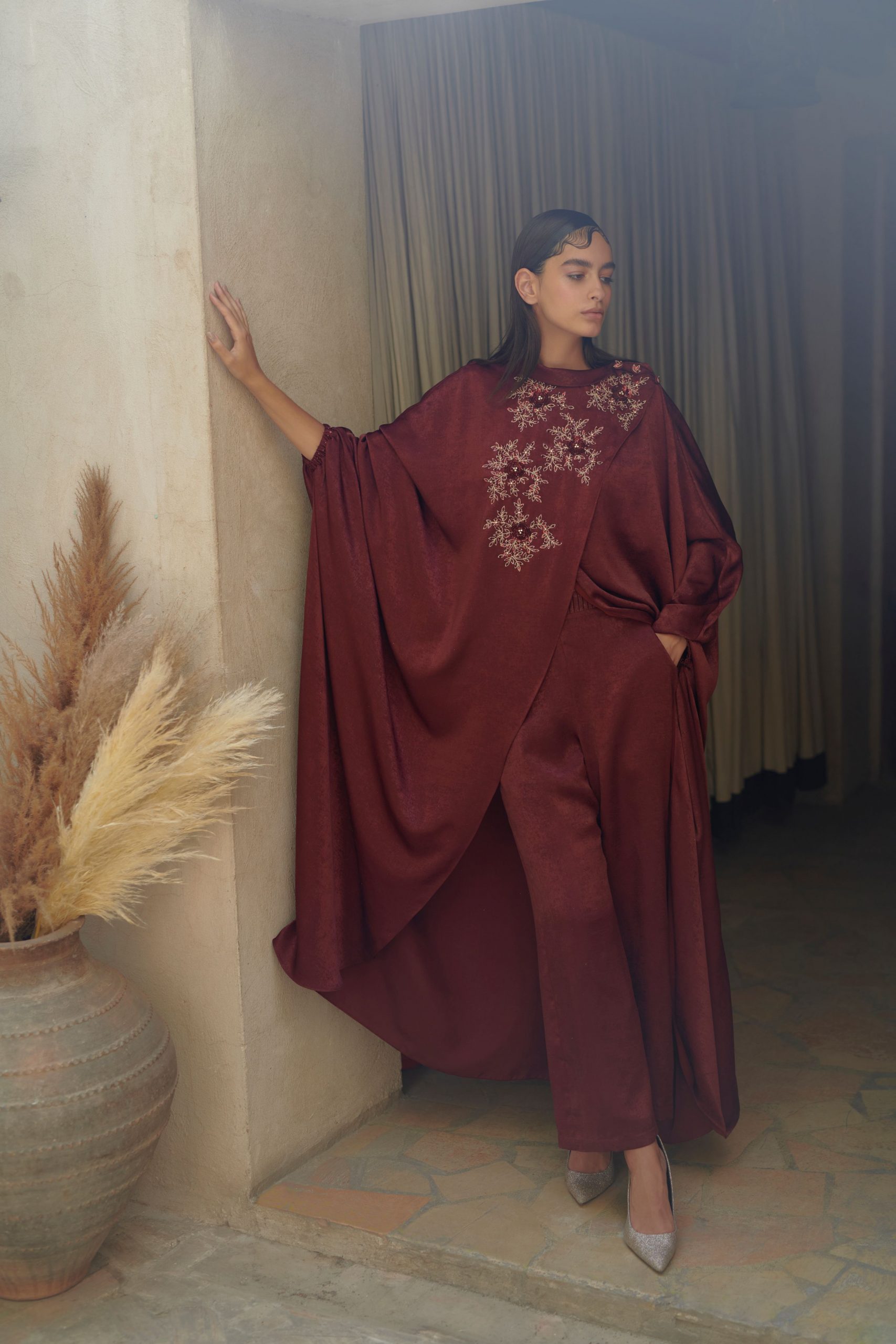 Illustrating the Laurel Clockvine plants through an artistic eye, the Autumn/Winter 2020 collection is a perfect depiction of grace and femininity.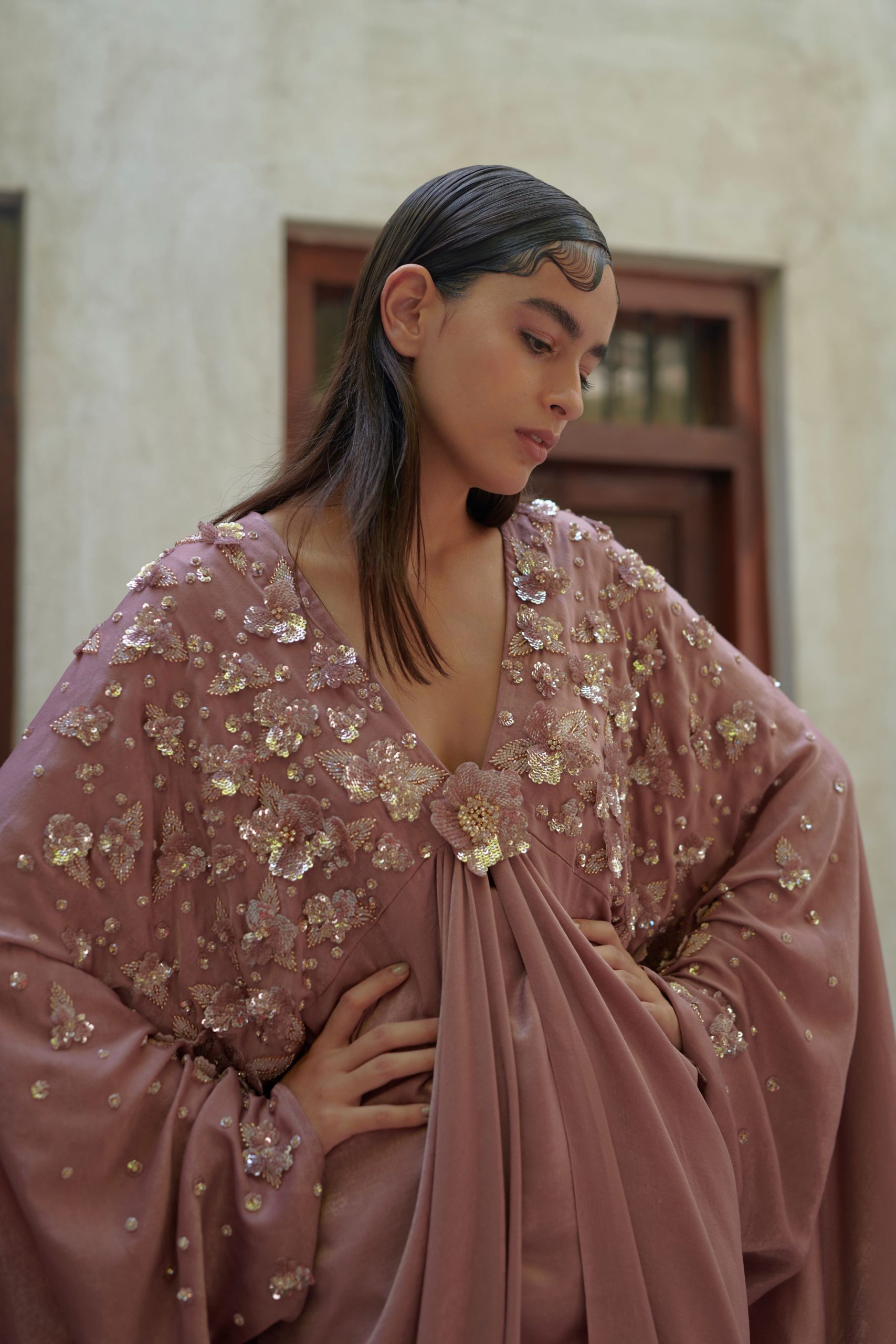 Follow Noor Al Bahrani:
Instagram: @noor.albahrani