Located in the central section of the Al Hajar Mountains, Alila Jabal Akhdar offers a gateway to the area's incredible history, culture and nature. This rugged, mountainous region is one of Oman's most compelling tourist destinations thanks to stunning landscapes that include Jebel Shams, Oman's highest mountain, and Jabal Akhdar, meaning the "Green Mountain" in Arabic, considered the fruit bowl of Oman.
After a long-awaited reopening post lockdown, Alila Jabal Akdhar is set to open from 4th July 2020 for staycations, to welcome those looking to escape the heat of the city and enjoy air that is always #15DegreesCooler amidst the beautiful mountains. Naturally there will be some provisions in place regarding restaurants, spa and swimming pool use until further notice, however watch this space for the latest updates.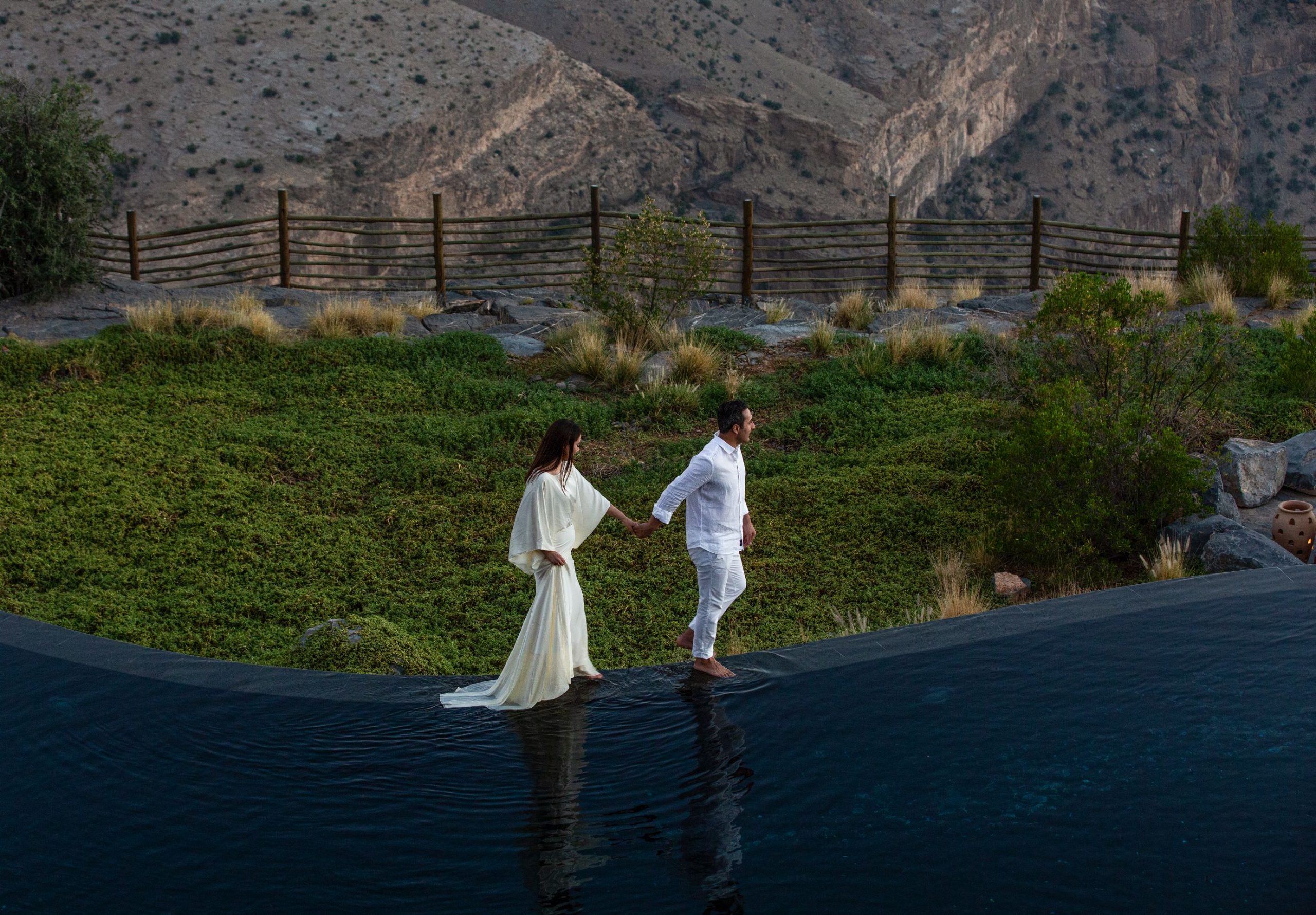 For those looking to truly unwind, Alila promises an unforgettable stay where you can purify mind, body and soul, inhaling nature and the awe-inspiring sights that dance from dusk until dawn. Marvel as the mountains take their colours from sunrise to sunset and enjoy Al Fresco dining from the comfort of your terrace or balconies; delivered fresh to your doorstep from Alila's team of culinary experts.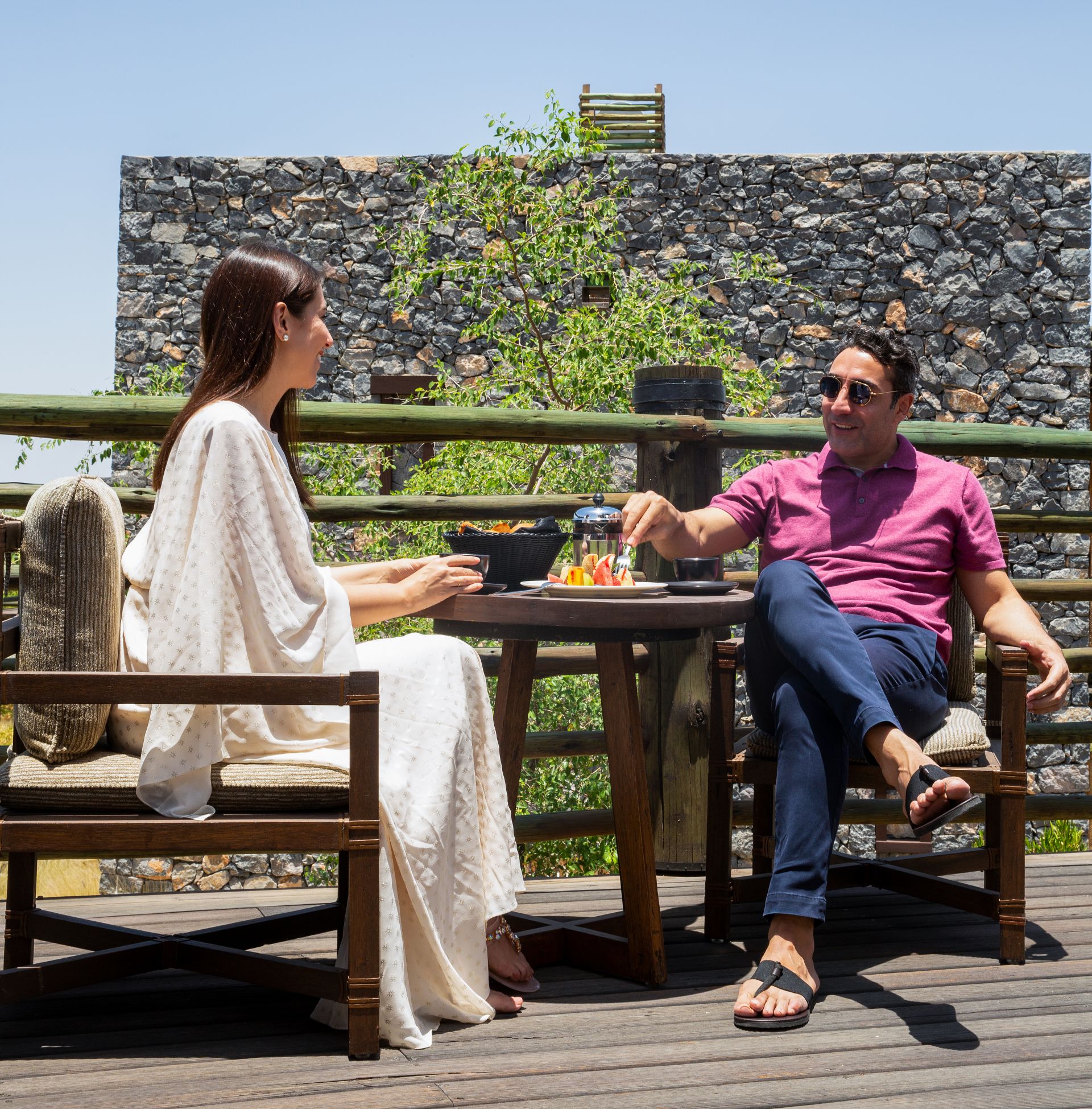 Far from the bustle of modern life, the region offers an escape to solitude, nature, fresh air and the most amazing panoramic views. The resort is surrounded by mountains, small hamlets, old, uninhabited villages, caves and canyons, as well as countless small roads connecting to new valleys and views.
The resort lies close to the Saiq (pronounced 'Sirq') Plateau, an extensive upland plateau surrounded by craggy summits and steep gorges. The Mediterranean climate here makes it ideal for the cultivation of many types of fruits. The area around the resort is particularly renowned for growing walnuts, pomegranates and Oman's famed damask roses, which bloom from March to May, covering the mountain side in swathes of pink. Take a walk through the rose terraces for an unforgettable experience. The roses harvested each year are used to make Omani rose water, a staple in every Omani household used as a culinary flavouring, fragrance and medicinal remedy.
The area is also a treasure for history and culture enthusiasts, who can explore the many heritage sites in the cities of Nizwa, Bahla, Ebri and more, such as Nizwa Fort, Jabreen Castle and UNESCO-protected Bahla Fort.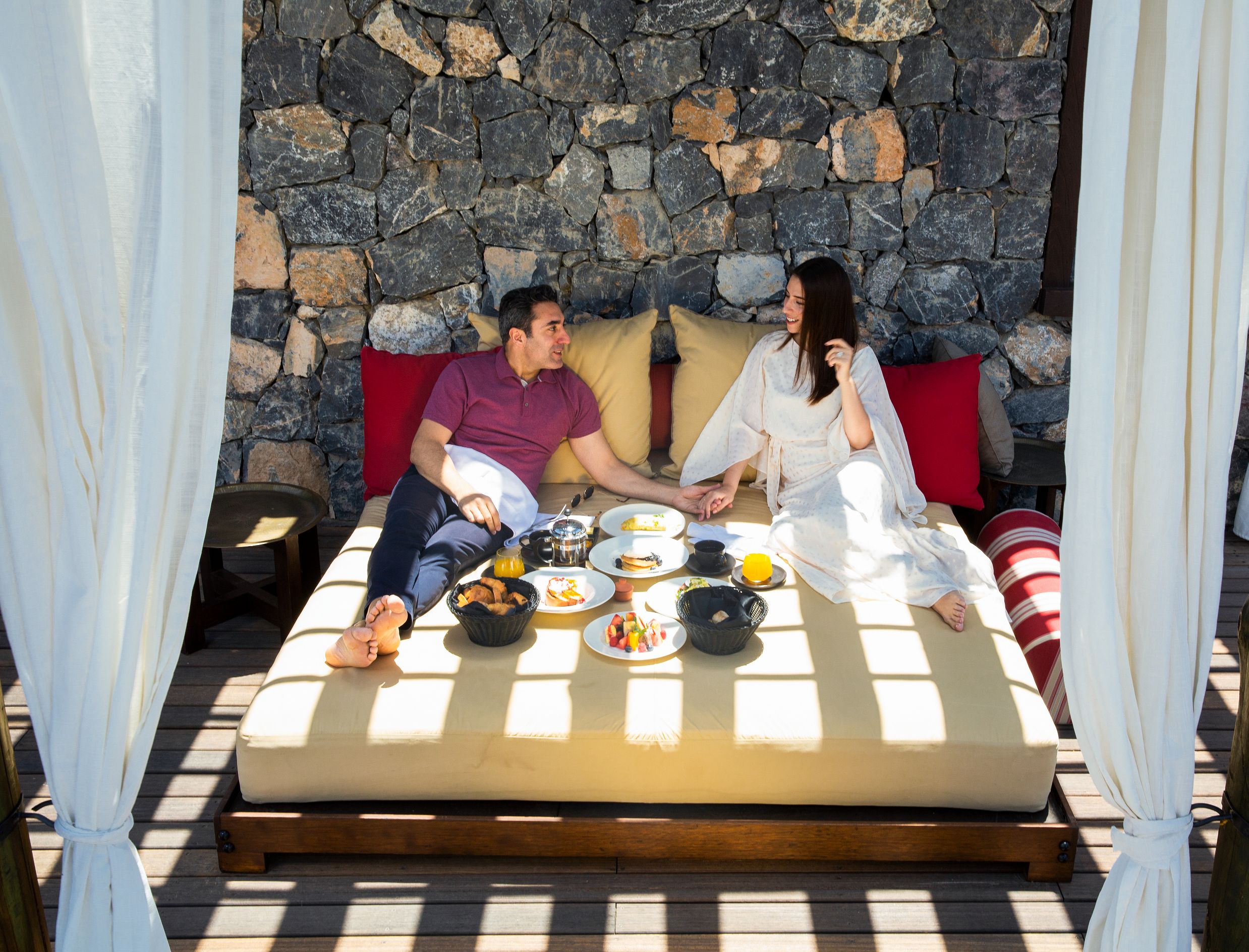 At Alila Jabal Akhdar, you are well placed to explore one of the most fascinating regions in the world, engage in an endless variety of activities, and experience the warm hospitality of the Omani people.
PLEASE NOTE for families with young children :
Alila Jabal Akhdar is set in a high mountainous region at 2,000m above sea level, by the edge of cliffs opening out to the ravines and deep gorges. Due to the uneven terrain, guests are strongly advised to keep their children under constant supervision.
Grab Alila Jabal Akdhar's #??????????????? Offer for Two starting from OMR 91+ only.
⁣⁣**Offer is exclusive for GCC residents.⁣⁣⁣
⁣⁣
Click Here to Book: ow.ly/npFj30qVzAW
Rate inclusions:
Daily à la carte breakfast for two at Juniper Restaurant
Sunrise yoga and meditation, based on a weekly schedule
Play Alila and adventure activities, based on a weekly schedule
Access to Wi-Fi throughout the resort and public areas
Terms & Conditions
Payment is required at time of reservation
Hotel Standard Check in time is 1400hrs and check out time is 1200hrs
Early Arrival/ Late Departure is subject to availability with additional charge
Offers are subject to black out dates. Hotel reserves right to discontinue the offer without prior notice
https://www.instagram.com/p/CBLNlqvngMi/