May we stop and take your attention for a moment please? In fact, we needn't ask you as these eye-popping, signature chains and coins from Celeste Starre are mesmerizing-ly beautiful and earned our rapturous applaud from many miles away. Just look at these awe-inspiring photos from Marrakesh making us insta-shop from our Muscat tablets and fingertips.
https://www.instagram.com/p/CBd_abWpkRH/
Celeste Starre was created by Andraya Kenton taking inspiration from her great grandmother Celeste. Celeste was a modern woman ahead of her time. In the 1930s she moved to New York from Italy to chase her dreams. Celeste was always stylish and adored layering her fabulous statement jewellery as she carved out a life she loved in the city that never sleeps. Be BOLD, Be STYLISH, Be FEARLESS, wear CELESTE STARRE.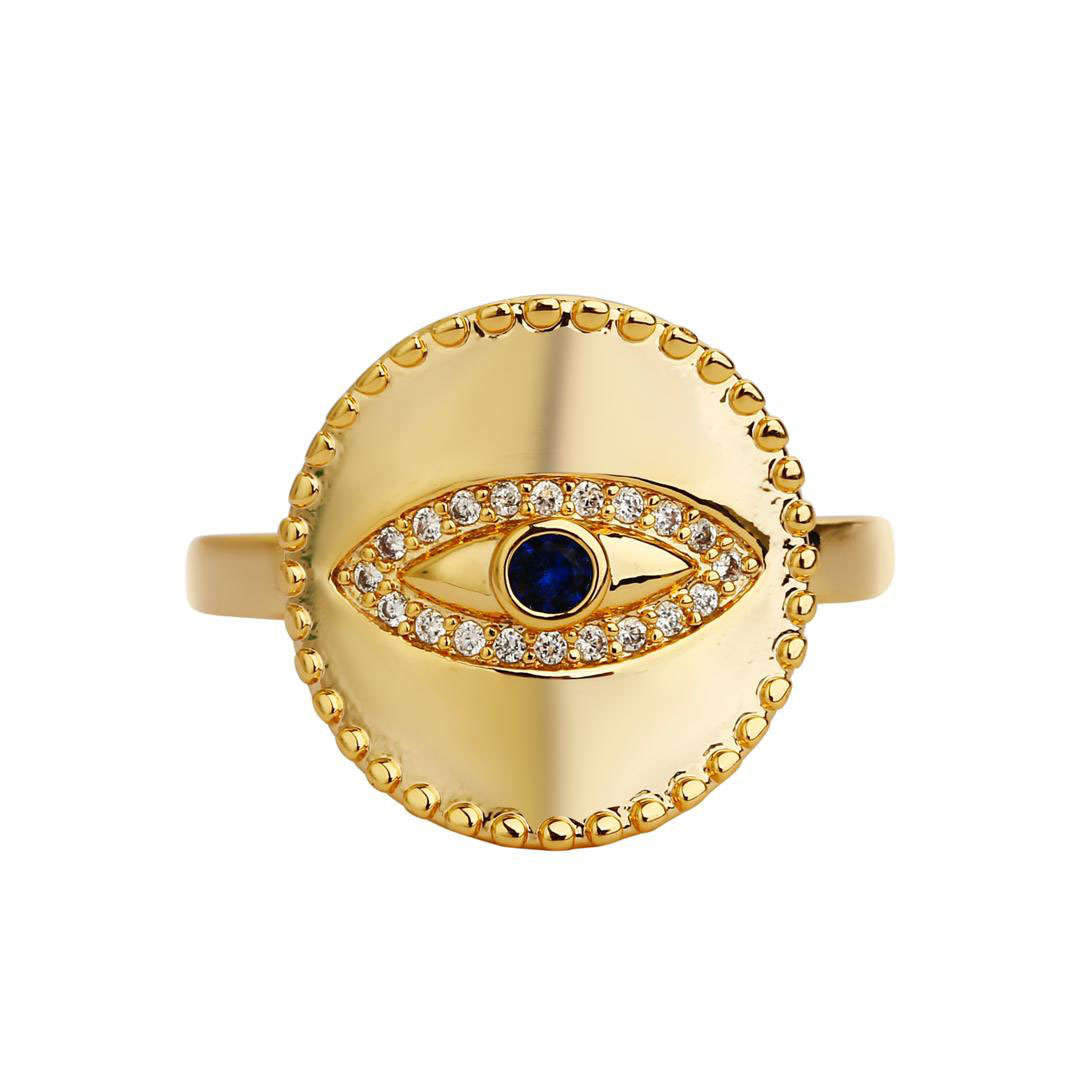 As you can see from each and every piece that has lovingly been curated, the story of Celeste is brought to life with exotic heritage, storytelling and a bold attitude to standing out from the crowd, whilst remaining effortlessly elegant. What could be better than that? Take this Muscat ring (pictured above) featuring the Nazar or the evil eye, it's absolutely gorgeous in gold but narrates true to the origins of its namesake. Perfect for a Middle-Eastern twist on your summer look.