Whilst we all slowly emerge from lockdown and some of us resume work in socially-distanced offices, Team Oman Magazine went on the lookout for lunch options on-the-go.
On The Wood, a Lebanese and Italian eatery, offers a host of easy and fast bites for those on-the-move or dialling for delivery. The difference? That all lies in the oven itself. On The Wood took it's name from the creation of one oven that could deliver Lebanese food and Italian taste by using an innovative American technology. The wood-fired technology promises soft, 'stone-baked' bread which is both perfect for a pizza base or a taste of the levant.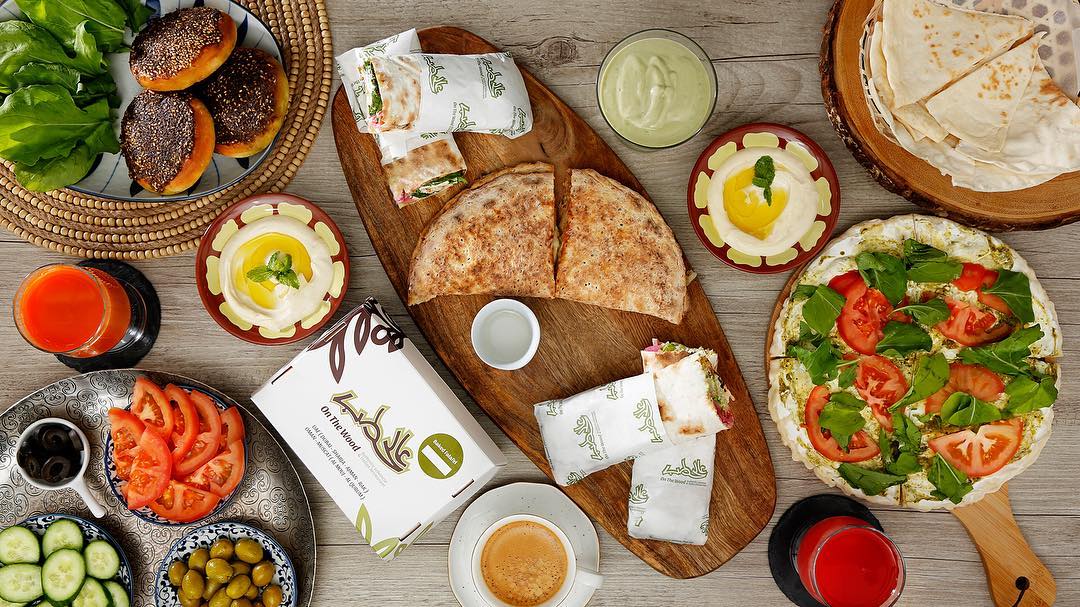 We tried out a few of their signature dishes at our Editor's desk.
Chicken Roma Roll
Marinated chicken breast with pesto, mozzarella cheese, sundried tomatoes, rocca leaves and tawook garlic sauce. This is the perfect marriage between Italy and Lebanon; truly comforting, flavourful and fresh. We will certainly order this again. Oh and did we mention just how pillowy-soft the warm bread is? It's baked to perfection.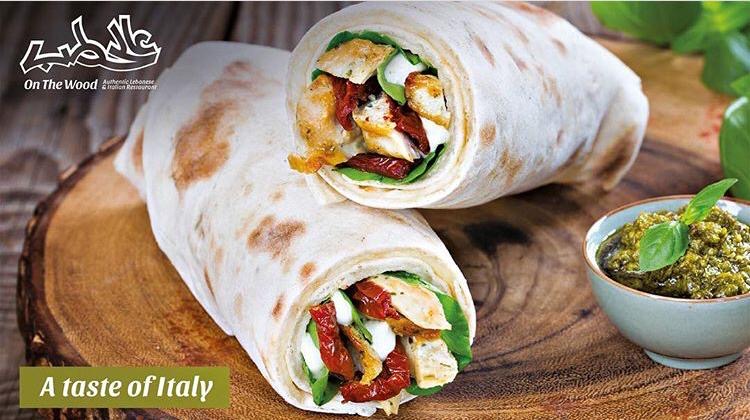 Baker Pie
Cereals dough, thyme, labneh, white onion, fresh tomato, rocca leaves, vegetable oil and zaatar make for a healthier take on a classic manakeesh. The cereal dough offers an added 'bite' with the various seeds and cereals, and when paired with the creamy tang of zaatar and labneh, this is the perfect breakfast or lunch staple.
Mankoushte
If you're looking for a classic Manakeesh with Zaatar and Labneh then they also offer a scrumptious mankoushte which is always a winner!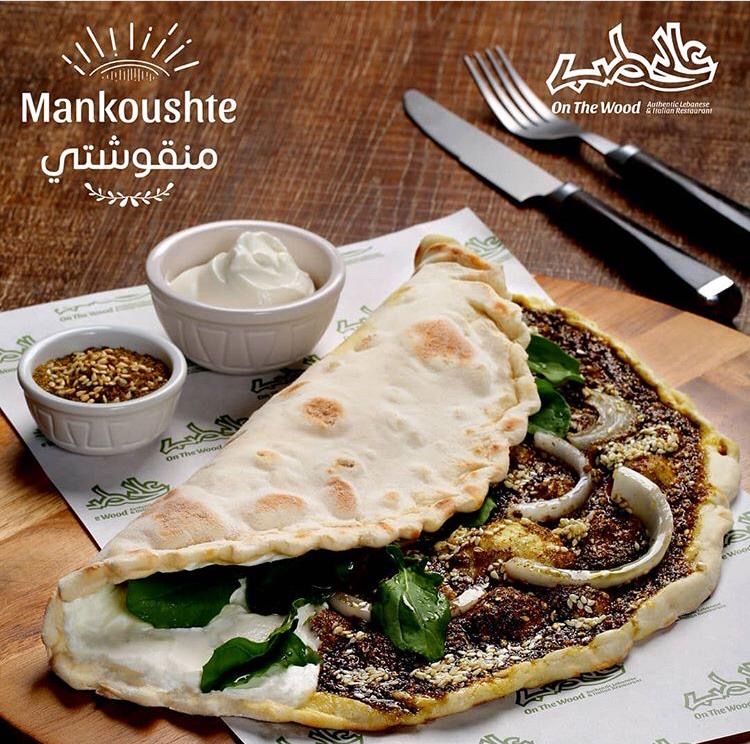 So if you're struggling for quality places that deliver fresh every time, look no further than On The Wood.
You can call them for delivery across Oman:
Al Mouj Street Branch:
24 271444 / 9555 8885
Shatti Al Qurum Branch
22060008 / 95554400
Al Maabilah Branch
96767212 / 22010002
https://www.instagram.com/p/CAaZyYpjW0u/