Opalescent and dewy, the Rosa collection by Vhernier originates from the combination of delicacy and grace to create the brand's first flower, crafted with skill and knowhow.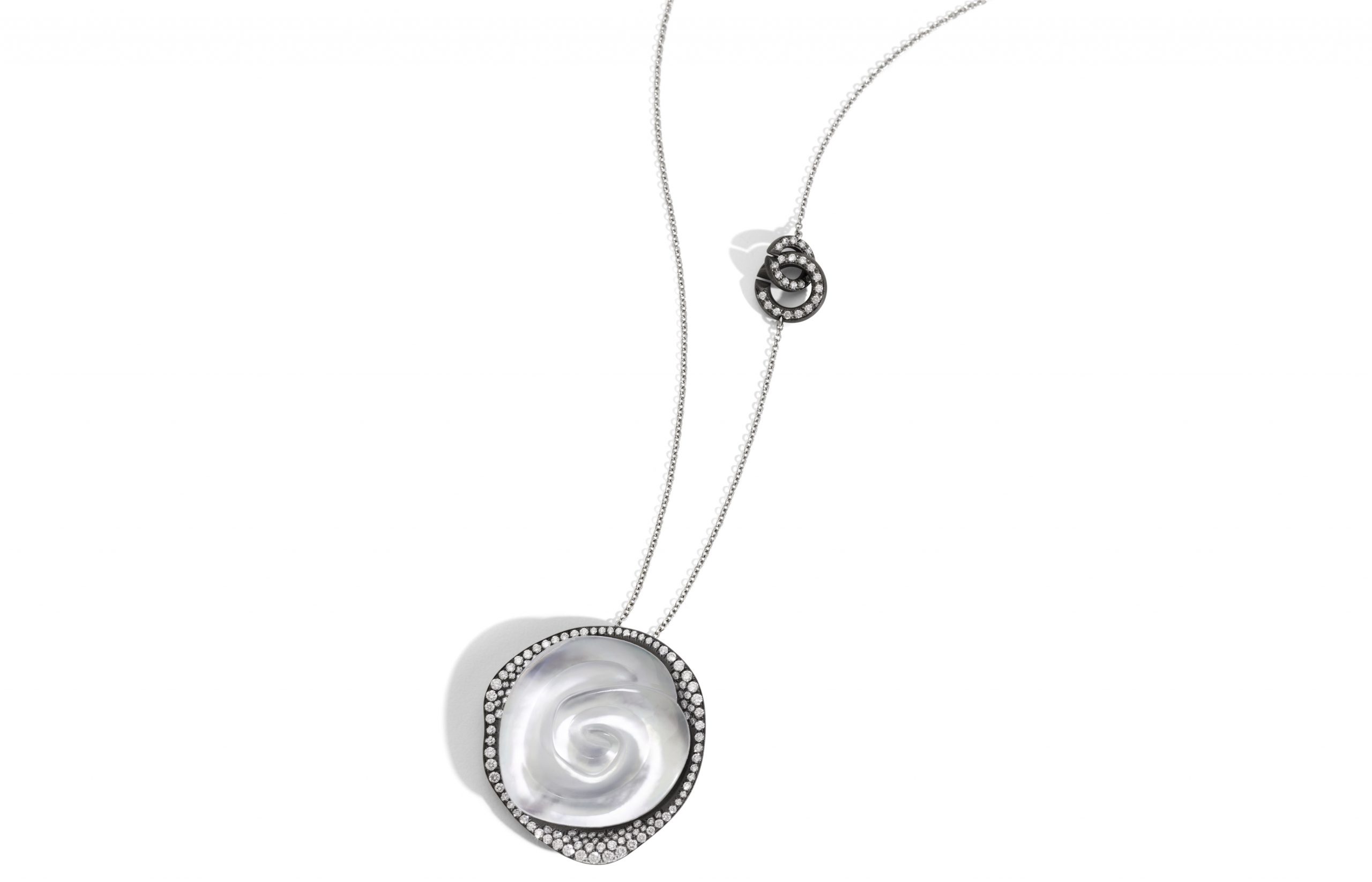 The idea was to design a unique shape by creating the base of the bud in Titanium, where the brand's signature is portrayed through the pearl's particular lightness and grey colour.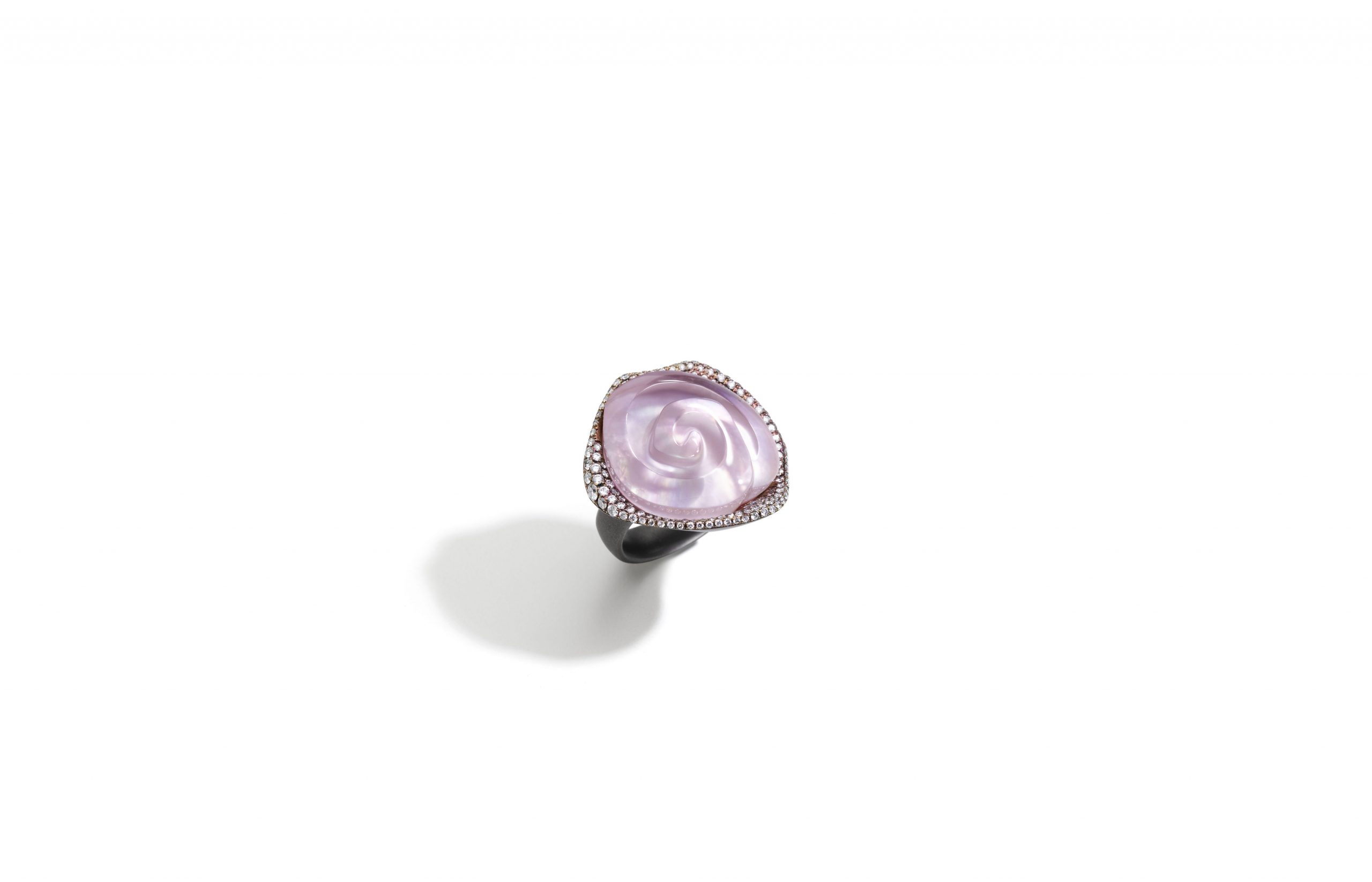 The purpose was to combine the brand's particular expertise with nature to reinvent the rose into something more feminine and elegant, with a transparent rock crystal on a turquoise base in pink, blue or grey mother-of-pearl surrounded by the fire of exquisite diamonds.
The collection is available in elegant earrings, pendants and brooches.