by ADELA EILEEN
The world's smallest chef is now stationed at Grand Hyatt Muscat. Yes, the celebrated Frenchman character who travels across oceans for culinary inspiration is now serving his best creations at Tuscany Restaurant until late April 2020.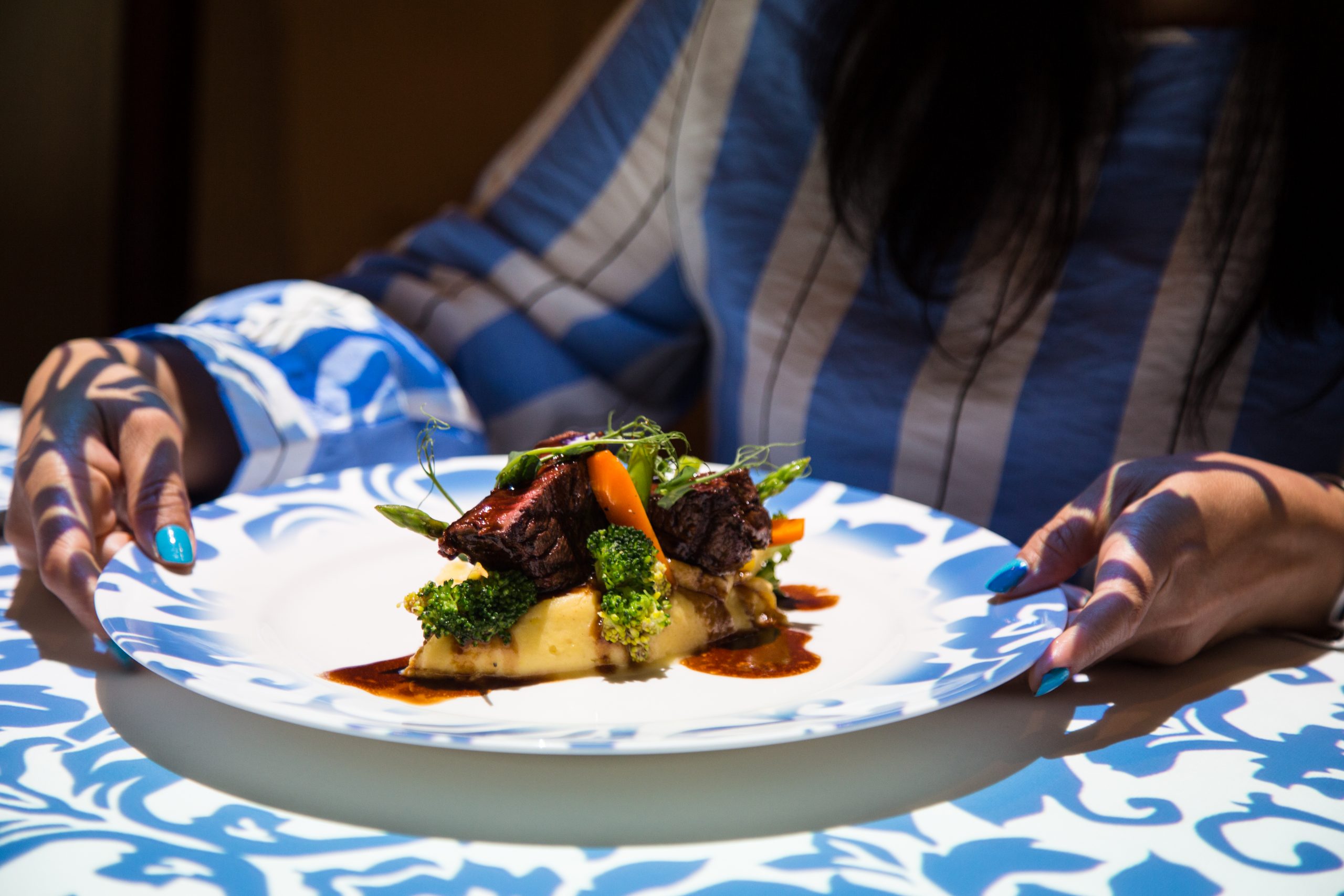 With the help of overhead projectors, the dining table transforms into an immersive theatre where the little chef comes to life in a beautifully choreographed performance that features a visually- striking elements that make for a perfect, interactive dining extravaganza.
The innovative concept of Le Petit Chef is the brainchild of Filip Sterckx, Antoon Verbeeck and Nadine Bashir, started as a request from a client who wanted a table mapping for an event but later declined, which was a blessing in disguise. Today, the brainstorming session has spawned a wonderful culinary experience consisting of projected art, delicious food and lots of humour, taking us on a culinary tour with cuisines from around the world, served right on your plates with a phenomenal 3D projection mapping technology.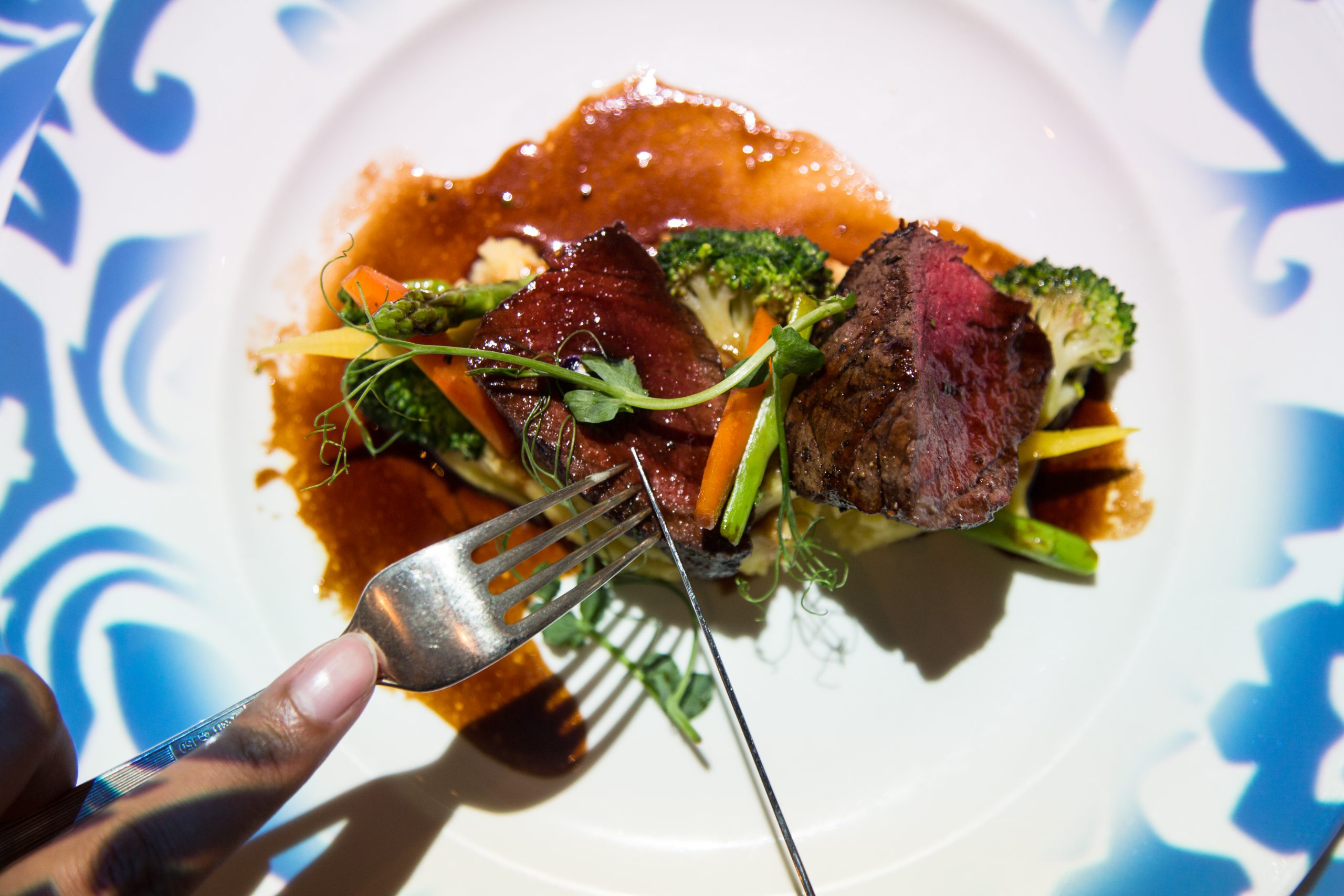 We couldn't contain our excitement when we heard that Grand Hyatt Muscat is hosting this prestigious event at their very enchanting restaurant Tuscany. Led by the Executive Chef, Ilias Doulamis who is all passionate to tell us more about the Le Petit Chef experience, and had us ready and set to an adventurous evening.
Just like us, chef Ilias was equally bright-eyed and bushy-tailed about the whole concept. We were escorted to Tuscany's private dining area where the magic happens. The room accommodates 6-8 people. We sat down, overloaded with excitement.
The 5-course menu is perfectly designed to match the timings of every course. The menu comes with two variants. One is the prime menu, and the other is the deluxe menu. The table d'hôte has 3 courses and 2 desserts.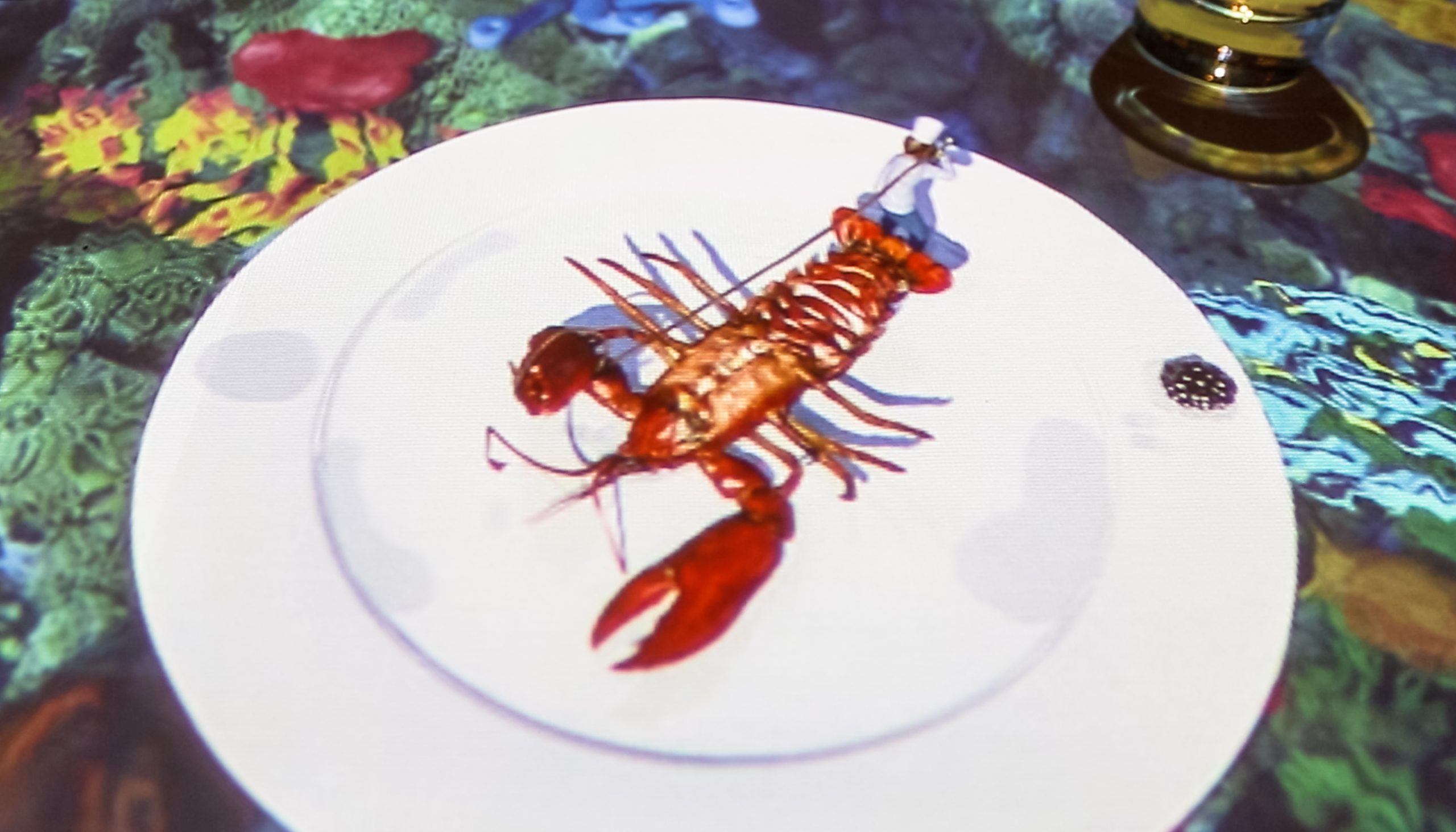 A projection of the first course is thrilling; as the plate curtain rises, you will see the little chef making a bouillabaisse by blast fishing. The warm comfort seafood soup made with octopus, calamari, shrimps mussels, clams and lobster was a total powerhouse start to the evening.
The second course and one of my favourite was the Lobster, a very cosmopolitan looking plate served with black caviar, edible flower, and a grilled Omani lobster on top, lied on a bed of black risotto with a smooth, velvet saffron cream and lightly drizzled olive oil. This was comfort food at it's best, and definitely a visual treat.
As we finished savouring the lobster, the main course of Le Beouf arrived at our screen. I could see the little master working hard and he seemed to be enjoying every bit of it. There was a tree of broccoli, potatoes and carrots that were plucked to accompany the steak. Diners can choose to have either the black Angus or the wagyu A5 grade. Both incredibly well-sourced. The black Angus beef tenderloin was very tender and perfectly made to a medium-rare. As expected, the chefs at Tuscany deserve a round of applause.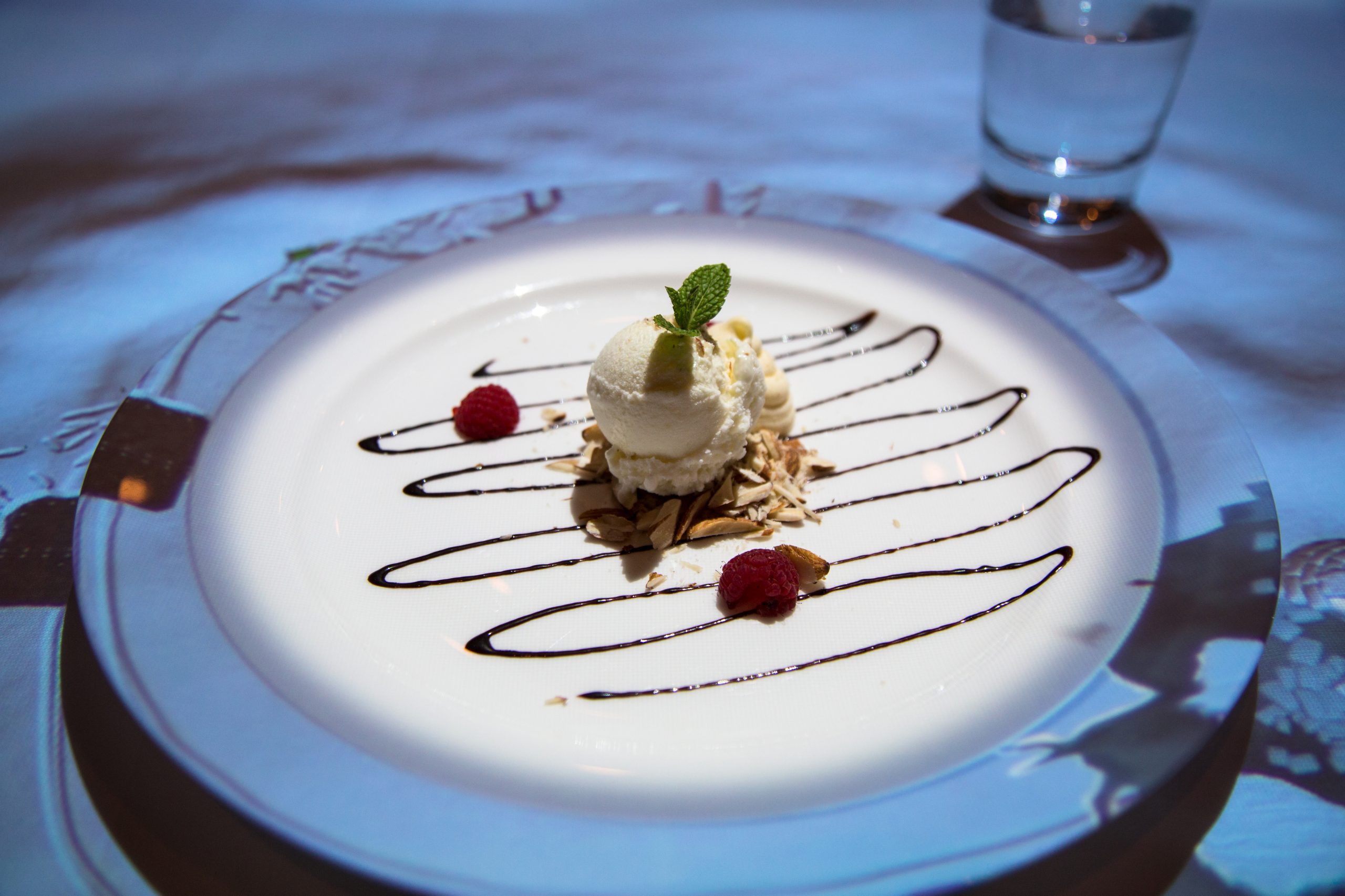 We loved our savoury food tour with the little chef, as we explored an array of fabulous flavours. Suddenly, the space felt a bit a chilly, and that's when we realized that our next pre-dessert staging involved an igloo house, with the little chef arriving on a sledge with all his ingredients. A slightly sweet coconut ice cream with raspberry and almond cream was the treat, just to clean our palate for the showstopper dessert that was to follow.
The last dessert is a fantastic illusion, a very sweet, saffron-infused Arabic version of creme brulee. Personally, this was the best visual to be mapped out by the team of Le Petit Chef, and an excellent way to conclude the session.
Le Petit Chef with its skull mapping technique has delivered a unique dining experience in Oman, creating simple comfort food in a 90-minutes theatrical journey that's worth exploring. The session has transformed our dining plates from snowy to tropical to an Arabian desert — all by a very much talented 58 mm Masterchef who has travelled the world and achieved exceptional success in dining scenes across the globe. From France, Spain, Italy to Dubai, Shanghai, Japan and India, to name a few. He seems to be the happening trend for this generation, and we love it.
We would like to congratulate and thank the attentive staff at Grand Hyatt Muscat for their lovely welcoming and for bringing this trending dining experience for the locals to try it. We cannot wait to come back and experience it all over again.
Le Petit Chef, Grand Hyatt Muscat.
Timings: 12.30pm, 7.30pm and 9.30pm Sunday-Thursday; 7.30pm and 9.30pm on Friday-Saturday.
Prime Menu: OMR49
Deluxe Menu: OMR69
Kids under 12: OMR25
For reservations, please call: +968 2464 1234