Al Mansur Castle (may also be spelt as Al Mansour) is a castle in Wilayat Al Rustaq in the South Al Batinah region in Oman, very close to the village of Jamma. Al Mansur Castle is believed to be over 200 years old and built by Imam Ahmed Bin Said (the 2nd Imam of Al Said family). It was probably used as a seat of governance in an area close to the political capital of Oman at the time, Al Rustaq, while providing some shelter and ability to withstand a siege due to the water source, al falaj, that passes through it until the present day.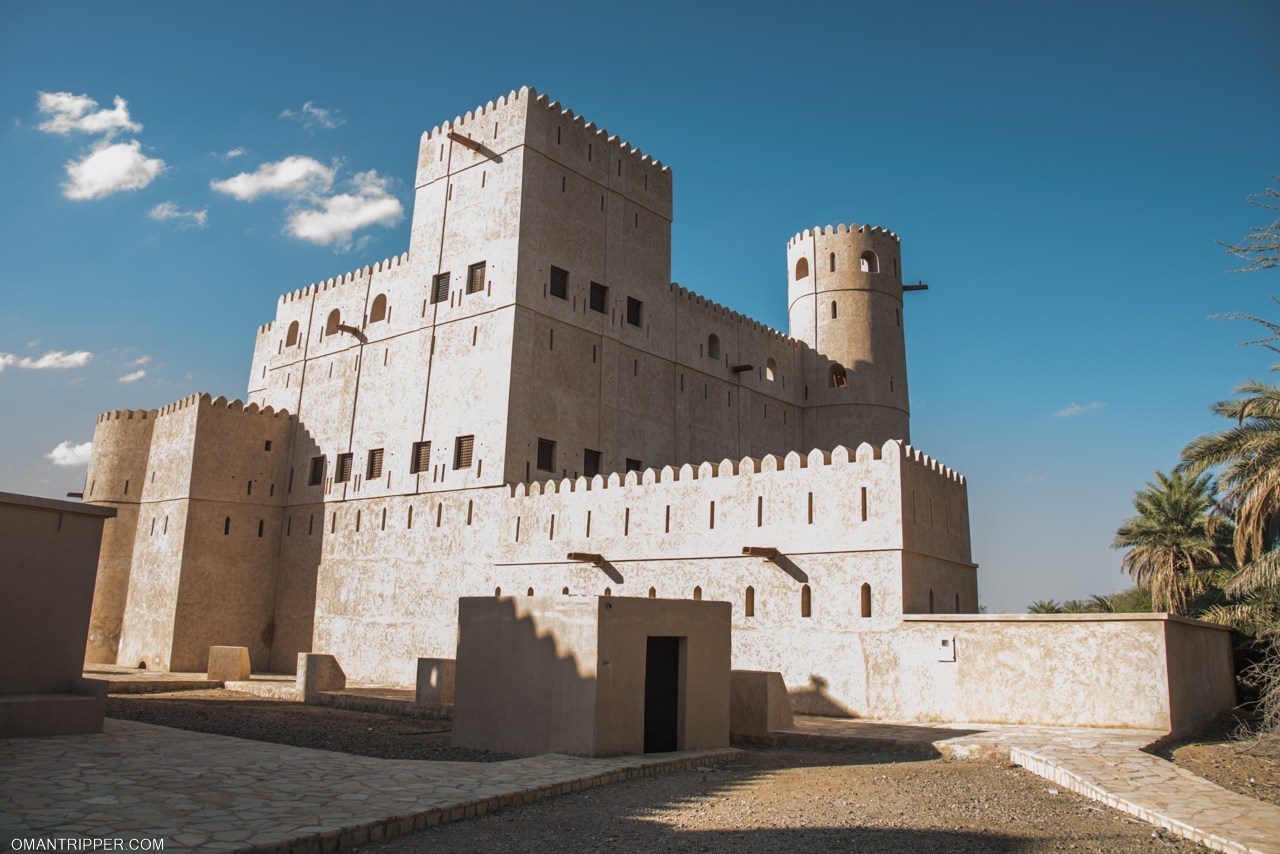 Al Mansur Castle has 3 floors and is actually quite small. It has a large wooden door where the name of Imam Ahmed and the date of construction are engraved. It also has a courtyard with a small mosque adjacent to it (it is not clear whether the mosque is old or a recent addition). The castle used to be in despair until the early 2010s where it has now been restored and renovated. You can check out this archived article from The Times of Oman to see some old photos of Al Mansur Castle.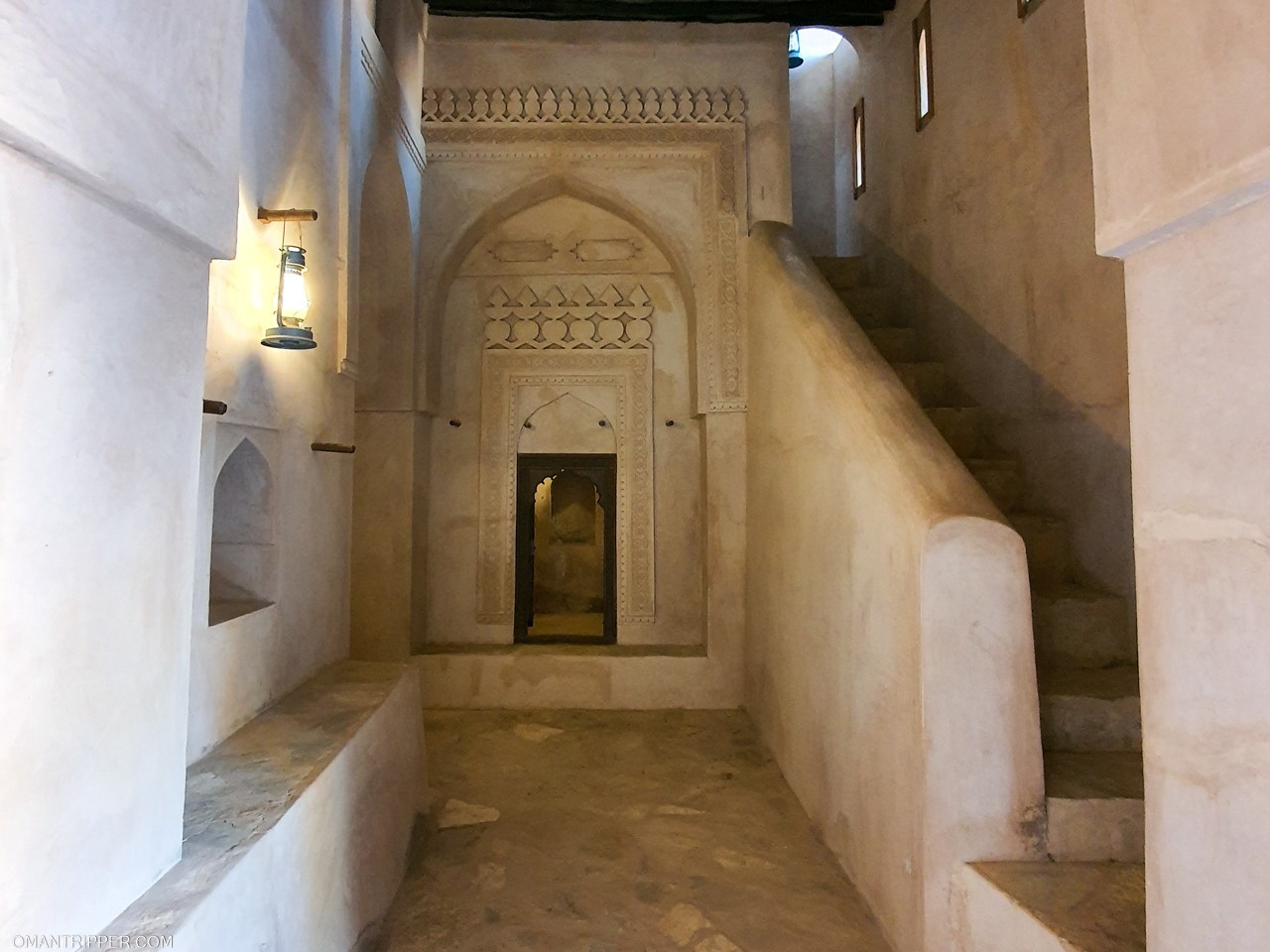 Getting to Al Mansur Castle and Entry Conditions:
Al Mansur Castle is easily reached from Muscat by taking the Muscat Expressway to Al Rustaq, just get off the highway at the turn to Jamma (before Al Rustaq) and it right off there. Note that the Google Map instructions do not show the exit from Muscat Expressway at Jamma (as of the time of writing this article), but you can get off there – just make sure you don't pass the turn and follow the pin I have placed in the Google Maps link. Please also keep in mind that Al Mansur Castle is still not technically open for visitors, as I understood from the guard. This is since still have not finalized the items inside the castle. The guard was kind enough to let us visit, but it may not be the case for everyone especially if you large crowds show up – this is as of December 2019.
About the Contributor: Ali Mohammadi is a blogger and tour guide who has been running Oman Tripper since 2012. His blog was founded in order for him to showcase and share some of the fantastic places worth visiting in Oman. Ali is also a licensed tour guide and conducts customised tours and hiking trips whenever time permits. Read more stories at OmanTripper.com and follow him on social media at OmanTripper.