Whether you're a loved up couple, avid Anti-Valentine's supporter or just after a glam night out with the girls – look no further than the vibrant V Lounge this Valentine's Day, who will be hosting the ultimate 90's naughty's celebration.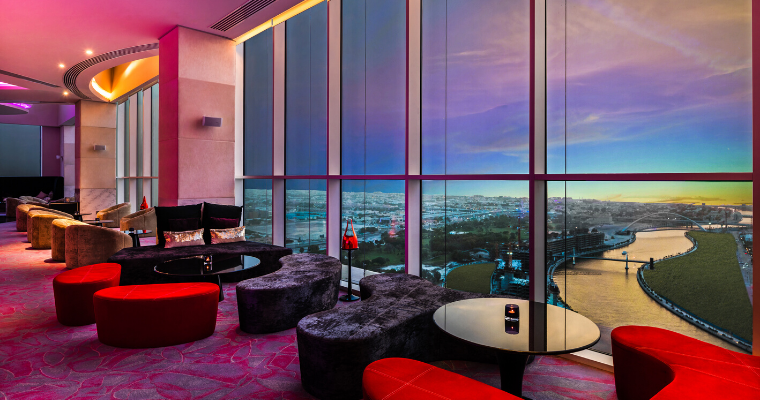 Located on the 30th floor of the eclectic V Hotel Dubai in Al Habtoor City, V Lounge invites couples and singles alike to raise a glass and toast to Dubai's longest happy hour at the 90's Valentine's Party, which will see prices slashed on drinks for 14-hours straight from 2pm on the 14th February 2020.
Tapping into the playful theme of the V Hotel Dubai brand – the evening turns its back on the traditional Valentine's Day party, inviting one and all to enjoy a lively evening of 90's games and music, unlimited sushi from 6pm to 10pm for just AED 114 and discounted beverages all night long. After all – why should the lovebirds have all the fun?
Grab the gang and get ready to party the night await in the stylish surroundings of V Lounge. Boasting breathtaking views over the famed Dubai skyline and home to some of Dubai's most talented mixologists, a cosmopolitan menu and a DJ playing a 90's naughty theme – this is set to be a night to remember.
For more information, please visit: alhabtoorcityhotels.com/valentines