by SALIM AL AFIFI
Sampling the local cuisine is one of the fundamental parts of travelling that offers an excellent opportunity to immerse yourself into a new culture and savour the best of flavours. In this issue, we elbowed out the tourism hype and dug deep into the country's dining scene to unearth some of the trendiest boutique restaurants that serve culture on a platter.
Habboh Cafe
A visit to this lifestyle cafe will paint a lovely picture of how the locals have their breakfast. Founded by Nawaf Al Wahaibi and his family, Habboh (which colloquially means grandma) serves Omani speciality breakfast in Al Amerat.
With his mother in the kitchen, concocting a dinner likely to appeal to your tastebuds, you can't help but sense the warm, familial vibrancy that fills the air. And, it's a perfect stop for an afternoon flatbread-and-tea beyond Aqabat Boushar.
The witty approach to the menu is quite a joy for the Arabic reader; You'd spot the grandma character and feel her tone throughout the menu, ready to take your order.
Local breakfast foods such as red beans cooked in thick tomato stew; siweah, a sweet dish made of vermicelli cooked in sugar syrup; and Al Mardhoof, a traditional flatbread that comes with an assortment of spreads like cream cheese, Nutella, honey, and strawberry jam — are all on display.
You may not be served by Habboh herself, but the hospitable family is undeniably welcoming. Order yourself a cardamom-infused karak tea or a cup of rosewater coffee. With that ambience, we promise you'll feel right at home.
Location: Al Amerat, Muscat
Contact: +968 9616 9191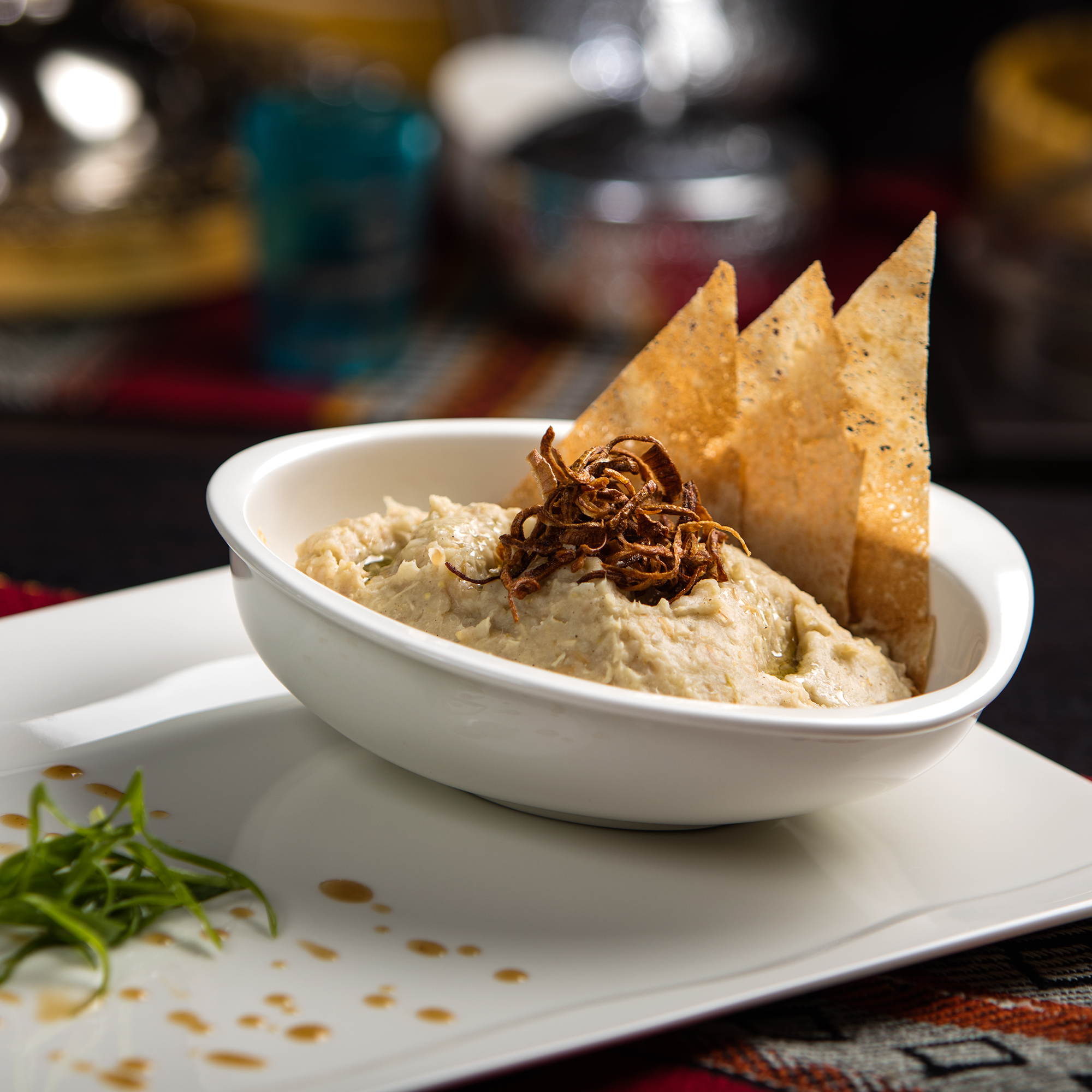 Tarma Restaurant
Situated in the neighbourhood of Al Khoudh in Seeb, Tarma restaurant succeeds in blending the best of both worlds: Traditional delicacies and sophisticated plating. Think shuwa with a contemporary touch.
The menu, which was curated by Oman's beloved celebrity chef, Issa Al Lamki, is filled with modernised local dishes like kingfish served with garlic butter sauce and qabooli rice, pit-roasted shuwa savoured with pieces of rakhal bread (Omani flatbread), and chunks of lamb spiced with local ingredients. The place offers an opportunity to sample familiar local dishes in new ways.
Apart from its fabulous five-star plating, Tarma offers catering services for those wanting to experience an elegant-yet-homemade treat that has Oman written all over it.
Location: Al Khoudh, Seeb
Contact: +968 9527 7125
* This restaurant offers a variety of Meditteranean dishes as well.
Dukanah Cafe
Dukanah is an all-day breakfast cafe and restaurant specialised in Omani traditional food, set in a traditional ambience that pays homage to the olden days of Oman. With muddy palettes overtaking the diner's atmosphere, guests are invited to relive ancient times while having a delightful dining experience. Tucked in South Azaiba, this popular hotspot is the go-to place for those wishing to try a local homemade breakfast. Dishes such as qellyah, pan-fried meat seasoned with local spices and served with rakhal flatbread; harees, a wheat-and-chicken-based dish served with a splash of local ghee, and a variety of curried beans best devoured with flatbreads as well. If you're a sweet toothed person, then dive into their desserts menu and try jaula with honey, a bread mixture bathed in date syrup and honey; luqaimat, crunchy sweet dumplings; khabeesa (not to be mixed with the Lebanese traditional dish), a dessert made of flour and milk, and blended with hints of aromatic rosewater and saffron. Ingredients such as rose petals, dried lime (Omani loomi), ghee and date syrup are infused into the menu to create traditional delicacies. Make sure to try their rosewater lemonade, it's heavenly refreshing.
Location: Azaiba South, Bousher (Behind GMC Showroom)
Contact: +968 2450 2244