The Hormuz Grand Hotel in Muscat is home to one of the leading spas in The Sultanate with superior holistic therapists and trained masseuse' ready to welcome you with a catalogue of invigorating and relaxing massages, body treatments and soothing services to choose from. For those who consider spas as merely a form of relaxation, we beg to differ.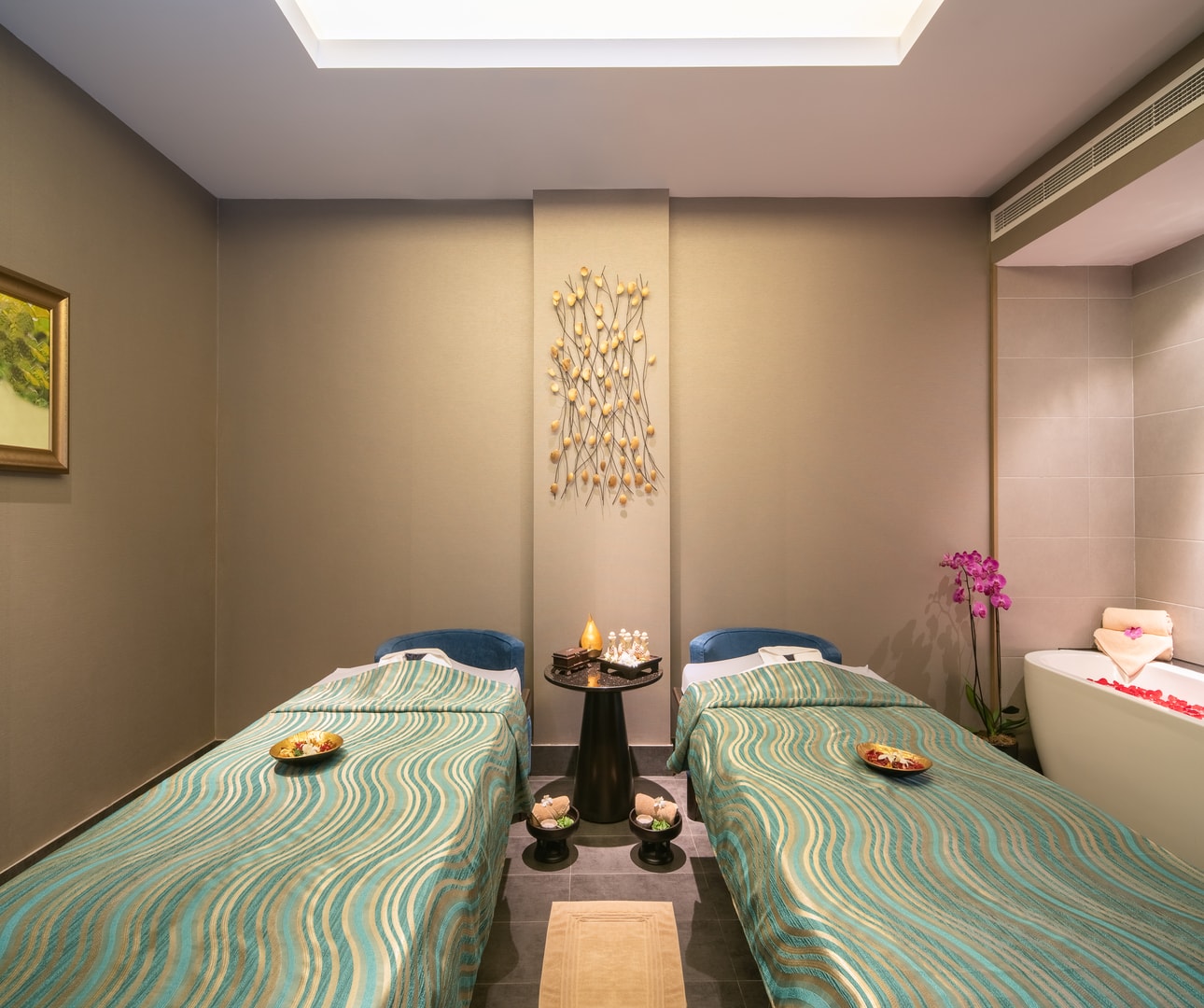 The experience at Hormuz's signature spa, left us feeling completely renewed, reset and ready for the hurdles ahead (that come all-too-often when living in the media sphere of things). Why not while away the stress of the day and transcend yourself into a state of utter zen? We opted for the traditional aromatherapy massage to aid in the reduction of stress and anxiety, decrease muscle tension, pain relief, and alleviate any symptoms of ill-mood or depression. We left with a sense of calm and contentment.
The spa itself is connected to the adjoining gym from the property and boasts a beautiful outdoor swimming pool for those who want to make a spa-day out of their experience; why not throw in an afternoon tea or a staycation if you really want to switch off and escape the commotion, without having to leave the city?
The long treatment list uses delightful essential oils, all of which are natural and organic, as well as its own distinctive oil blends. Aromatherapy massages start at OMR25 and offers can be found throughout the seasons by joining the spa's mailing list or checking the social media pages for updates and offers.

Book it The full list of treatments can be explored by contacting the property directly at Radissonhotels.com
If you're looking to upgrade your wellness, why not let the team at Hormuz Grand Hotel spoil you with a Luxury Experience that's out of this world. It begins with an in-room VIP gift and continues to the Spa & Wellness Center where you can soothe your body and mind. Rise and shine with breakfast in bed and enjoy a slow morning courtesy of our late check-out. If you're looking for an unforgettable stay with excellent offers, look no further than Hormuz Grand Hotel Muscat.
We will certainly be back for our next dose of wellness for body, mind and soul. Our joints have never felt so supple and our spirits so utterly uplifted. This was a massage that transcends a simple treatment and it's all down to the quality of the incredible staff that know how to read your body and assess your needs. We look forward to the next visit!
Hormuz Grand Hotel Muscat
+968 2435 0500